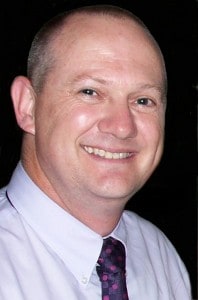 I have spoken at a range of National Conferences including Critical Incident Stress Management,  Water Safety and Fire Industry conferences, and have MC'd events on behalf of a range of diverse organisations, and I would love to work with you and/or your organisation.
I have also spoken extensively at service clubs like Rotary, Lions Clubs etc. So if you are a club secretary why not consider booking me as part of your  guest speakers program.
I am available as a speaker/facilitator/consultant. My specialist topic is resilience and how to develop it, however my broad professional and personal experience means that I can work with you to tailor content to address the specific needs of your organisation or event.
Booking me also helps out a charity.
If you book me as a speaker/consultant for your corporate event fifty percent (50%) of the  fee that I earn from your booking for any type of  engagement  is donated to the Samuel Morris Foundation.  
If you book me to speak at a service club event I ask that one hundred percent (100%) of my speaking fee be made as a donation to the Samuel Morris Foundation to keep help keep the vital work of this charity going.
How to book me.
If you would like to discuss booking me for your event, please fill out the details below and I will be in touch with you as soon as possible, or give me a call on 0404 552 429 (internationally 61 404 552 429)