About Mick…
About me in a sentence….I play with fire, challenge the status quo, battle for the underdog and raise money to help disabled children and prevent childhood drowning!  (keep reading to find the explanation for those statements)
About the Mick Morris Musing
We all have to have a passion, whether that is your family, your work, your community, your sport… and we need to have patience, something that is clearly becoming harder to find in modern society. We definitely need persistence… nothing was ever achieved by anyone who quit… if your passionate, patient and prepared to persist there is a lot that can be achieved. Finally we all need to have resilience. All of the previous things contribute to that resilience, they give you the lessons, the networks and the experiences you need to be able to bounce back from adversity in all its guises.
………… but you are probably wondering….
Who the hell is this MICK MORRIS character?
Why should you be reading anything by this guy you don't know? What has he got to offer that a million other bloggers haven't? And what makes his opinion on overcoming life's difficulties worth listening to?
Glad you asked …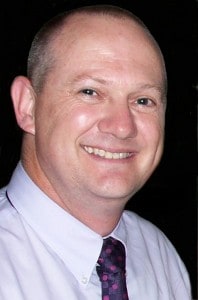 I have been a professional firefighter for over 20 years. An occupation that specialises in finding people and circumstances in a state of chaos and taking action to bring things back under control, and then assisting people to take the first steps to returning to normal. 
 All emergency services people see and do some unpleasant things during a career, and I have spent a significant part of my career as a member of a Critical Incident Support Team, helping other firefighters to understand that the reactions they have to those events are normal reactions to abnormal circumstances, and helping them to build effective coping mechanisms to bolster their resilience and to understand when it is necessary to seek professional assistance to prevent things getting out of control.
Personally life has thrown up some significant challenges, the biggest of which was the near drowning of my son which left him with severe disabilities, I tell that story in the post How did I get here, and I would encourage you to read it, as it sets out the original motivation for this blog, and gives an insight into the charity work I do at the Samuel Morris Foundation
I also have post-graduate degrees in Community Services, Emergency Services and Applied Management and several years experience in the management of non-profit and charitable organisations.
Just like everyone else, my life is busy, sometimes chaotic and always full of challenges. This blog is a way of having conversations about developing a resilient life whilst dealing with lifes burning issues.
I believe there a four key elements to living a fulfilling life, all of which I explore in this blog, they are:
Passion
Patience
Persistence
Resilience
Leaving a comment after you have read the posts would be greatly appreciated.. ( I do my best to reply to all comments in a timely manner), or you can ask questions or follow up on a post by contacting me via  twitter. or if you wish to speak with me use the form below