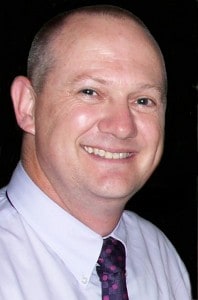 A commitment to the service of others drives me to provide leadership in making a safe and healthy community.
With extensive experience across Emergency management, Community Services and Health Consumer sectors, and as a company director, my practical experience is supported by postgraduate qualifications in Business Administration, Executive Leadership and Community Services.
A lifelong learner, applying systems thinking and a continuous improvement mindset, I am a problem solver always working to understand complex systems and provide sound strategic advice, and evidence-informed solutions to building organisational capability and operational excellence.
For a detailed background, please see my LinkedIn profile.
As an experienced speaker and MC, I would love to work with you or your organisation. My specialist topic is resilience and how to develop it.  I can tailor content to address the specific needs of your organisation or event.
How to book me.
If you would like to discuss booking me for your event, please fill out the enquiry form below and I will be in touch with you as soon as possible, or give me a call on 0404 552 429 (internationally 61 404 552 429)
You can find me on Mastodon