In Douglas Adams "Hitchhikers guide to the Galaxy" we learn that the answer to the ultimate question on life the universe and everything is 42. It's just a shame that we never did get to find out what the ultimate question was.
It is even funnier that "life the universe and everything" and the number "42" have taken on cult status across the internet, particularly when Adams says he chose the number randomly and as a joke…..
But there are some things in life for which the number 42 does have some significance.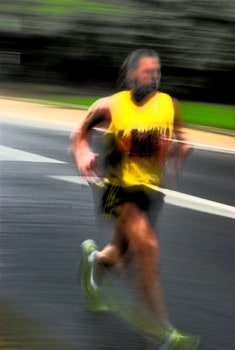 A Marathon?
Emil Zatopek, a three-time Olympic Gold Medalist (one of which is a Marathon medal, after he decided to run in the event at the last-minute) said
"If you want to win something run a hundred metres, if you want to experience something run a marathon"

 
Winning or running a marathon?
Our experience with Samuel has been an ongoing mix of sprints and marathons, somethings we have won along the way.. but the marathon of his experience is continuing….
Picking Milestones…
Last year I picked myself up and ran a half marathon.. (13.6 miles or 21.1 km) or what some people want to call a "PIKERMI" (pronounced pee-KER-mee). The name comes from the town that is halfway between Athens and Marathon. The philosophy behind choosing this name, and not calling it a half marathon, is that running  13.6 miles or 21.1 km should not be considered to be a half of anything……
I'm not one to do things by halves….
Doing my first Pikermi was an interesting experiment, but not being one to do things by half I have decided that it is time to really experience something and to run a full marathon….
While running the marathon is not going to teach me the meaning to life the universe and everything…. after all there is a slight miscalculation with the Marathon being 42.195 Km's (26 Miles), I am sure that true to Emil Zatopek's advice I am really about to experience something (including a lot of pain as I crank up my training).
100 Days (ish)
When I decided to do my Pikermi I had 60 days until my chosen event…. some called me crazy.. but I got there.
This year I have chosen and event that gives me a 100 day lead in time.
Where and when?
I have chosen the Blackmore's Sydney Marathon which happens on Sunday 22nd September (a little earlier than originally planned.. but other plans have ruled out those events 🙁  )
I'll keep things up to date with my training with an occasional post on here, and some regular updates on my facebook and twitter accounts….