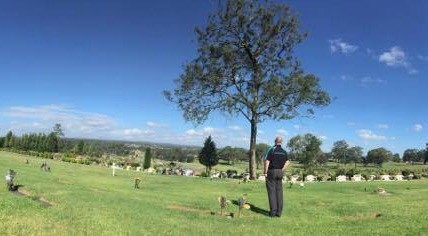 Today marks one year from the day that I had to perform the saddest duty of life I have spent many hours sitting, standing and watching at Samuel's graveside, thinking about how much I miss my little man and continuing to learn about grief. The words of this poem reflect the feelings of observing his grave and my thoughts for one whole year.
Samuel's Graveside
The earth has settled,
grass gently grows,
while the solitary
sentinel tree
stands watch.
Time worn mottled skin,
rustling leaves,
a canopy filled with birdsong
carried on an ever-changing breeze.
Embraced by shifting
big sky horizons.
A seasonal kaleidoscope
of colour,
from a palette of sunshine,
rainbows, clouds and storms.
Watching currawong
and grass parrots fly,
Your beautiful face shines
from your plaque
As it is lovingly stroked
and gently polished
Cold to the touch,
yet warming to my heart.
Sitting with you,
silence is comforting.
Words are meaningless.
as the tidal swell of emotion
ebbs and flows
And often
silently.
solemnly,
I cry.
© Michael Morris (themickmorris) 2015 all rights reserved.