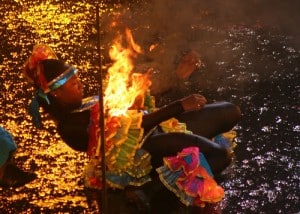 In the last post I talked about the degree of difficulty about some of the decisions that are heading our way in deciding how to care for Samuel.
What is happening with Samuel now ?
Not much has changed since the last post. Samuel's antibiotics have been changed trying to deal with the mutation in one of the bugs that have colonised his lungs, and they seem to have had a bit of success (depending on how you define success in these circumstances), but the options for antibiotics now are extremely limited.
Samuel has had periods of being awake and relatively alert, however he remains sleepy overall and having continued periods of "desaturation" (decreased oxygen in his blood) despite being on increased pressures on his BiPap. His heart rate has been somewhat erratic, fluctuating up and down, and when he goes to sleep slowing down to rates much slower than we have ever seen. He does not seem to be moving his chest much when he is desaturating and does not seem to moving much air (in other words it looks like the BiPap machine is doing most of the work for him when he is in these periods).
In the past when Samuel has been "on the mend" we have had increasing periods of time with him tolerating being off his BiPap without desaturating, with these periods increasing as the length of his admission has gone along. This time he is not tolerating any time of his machine.
The continuing question….
What does it all mean now?
It really does look like Samuel is getting worn out and tired and that his body may be beginning to give up the fight, but there are still no real answers to what it all means. There are not crystal balls, and even the Doctors, despite acknowledging that things are not looking good and may not get better, keep referring to Samuel's history of looking grim and then bouncing back.. but they just don't know.
The only good news is that Samuel does appear to be comfortable and not in a lot pain (or at least not giving us the signals he usually does when he is in pain)
It feels like Limbo…
Being in limbo means being in an intermediate state or place… it's also a dance/game of seeing how low you go. The game has only two outcomes you bend as far as you can possibly go and pull yourself back up onto your feet… or… you fall over.
At the moment it feels like we are definitely in an intermediate state… and playing the game of limbo.. but our game looks the one in the image above… where we are not only at risk of falling over, but it feels like we are also at risk of bursting into flames!
Where to?
We have choices to make NOW in relation to how much more we do and where we do it. Do we continue to do whatever will be decided at hospital, or do we move into the pediatric hospice environment at the beautiful Bear Cottage, a place that has also done a great job of supporting us as a family since Samuels accident?
While we have been having numerous discussions with our various medical teams.. we have a conversation coming up with our main pediatrician and it really is time to think about a plan.. whatever that means. The reality remains it is all about keeping Samuel comfortable, pain free and to always have one of us present with him.

image credit Steve_W