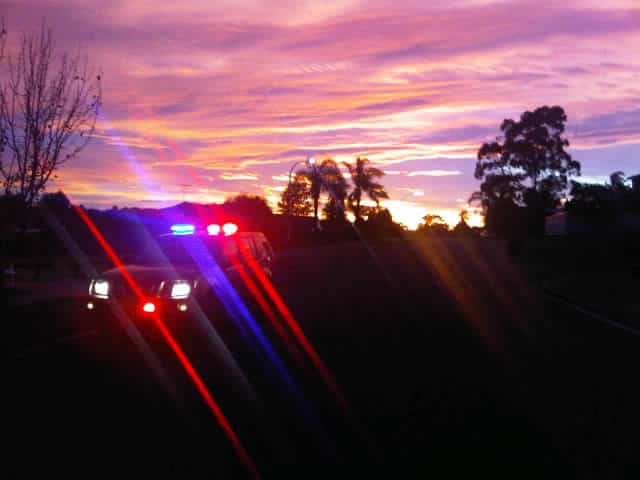 If you are intentionally awake and awaiting the sunrise they are a beautiful and inspiring part of the day, especially when nature turns on a spectacular show of colours.
Today I had the pleasure of witnessing one of natures beautiful displays of colour.
Unfortunately it was not my intention to witness it, it came at the end of a night shift and after a few hours of activity.
Although seeing the sunrise wasn't intended, it was hard not to take notice of a great display. As I took this photo a few drops of rain were beginning to fall, their effect on the photo was stunning!
In previous posts I have talked about missing life's miracles, and about where to focus attention. Finishing a night shift would cause a lot of people to not pay attention to what was happening around them and to miss the beauty right before them.
We all have things that grab our attention. What things grab your attention in life, regardless of what is happening around you? Share your attention grabbers.